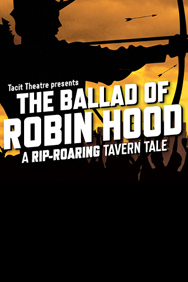 The Ballad of Robin Hood
Helyszín Southwark Playhouse
Ár a 8979 Ft
The Tabard Inn, Borough, 1380. Times are tough for the landlady, Rose Bailey. The rent has become extortionate; she is forced to pay crippling tax by the local Marshalsea court, whilst seeing the gentry enjoy a bacchanalian orgy of consumption. Meanwhile, revolution is in the air and rumours are flying… Just who is this mysterious folk hero Robin Hood, robbing from the rich and giving to the poor? Is he a folk hero or just a criminal? Rosie and her colourful patrons tell the story of Robin Hood and his merry men in a mixture of story and song. The Ballad of Robin Hood puts the audience at the heart of the action as patrons of the Tabard Inn, which – also the setting of Tacit Theatre's two sold out runs of The Canterbury Tales – once stood a five minute walk away from Southwark Playhouse on what is now Borough High Street.
Információ a helyszínről
Információ az előadásról
Kezdő dátum
2015-12-22
Végső dátum
2015-12-26
Előadás hossza:
1 hour 10 minutes
Útmutató

<strong>Borough: </strong>Exit &amp; turn right towards Newington Causeway. Located just before the railway bridge.<strong>&nbsp;Elephant &amp; Castle:</strong> Exit via South Bank University Exit &amp;&nbsp;turn left, head up Newington Causeway.

Térkép megtekintése