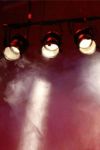 Don Williams In Concert
Helyszín London Palladium
Don Williams, The Legend lives on. Inducted in to Country music's "Hall Of Fame" in 2010. Nominated for a Grammy in 2013 for his last CD release on Sugar Hill Records, "And So It Goes" Back on tour again in 2014. Don will be performing many of his hits in his show that have made him a household name. Hits such as "I Believe In You", "You're My Best Friend", "Good Ole Boys Like Me", "Tulsa Time" and many more, plus songs from his Grammy nominated CD, also from his new CD. Don will have a brand new studio CD released on Sugar Hill Records in March 2014, titled "Reflections". Williams says " My fans in the UK and Ireland have been the most fantastic and loyal of any around the world, and I am looking forward to visiting with them again."
Információ a helyszínről
Információ az előadásról
Kezdő dátum
2014-05-18
Végső dátum
2014-05-18
Útmutató

(2mins) Exit 8 from the tube goes out onto Argyll Street (opposite the large Topshop). The theatre is 100 metres down the road.

Térkép megtekintése