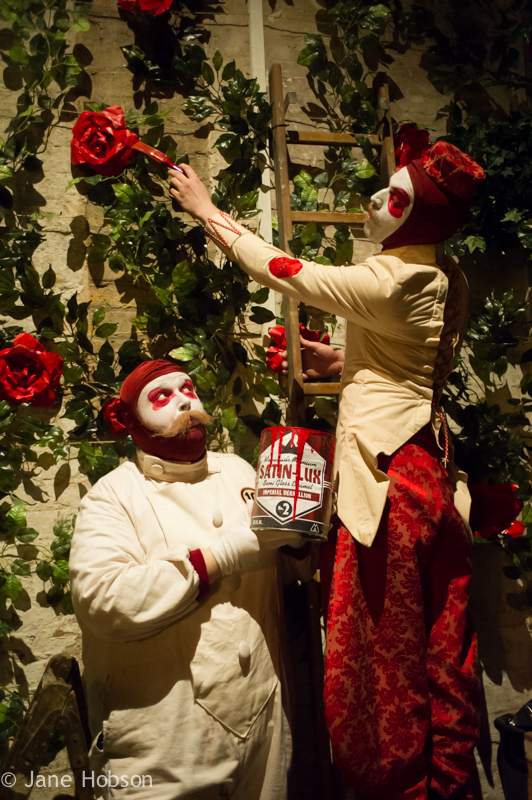 Alice's Adventures Underground
Helyszín Vaults
Ár a 16593 Ft
Deep under Waterloo Station come and experience immersion like never before at Les Enfants Terribles Alice's Adventures Underground; 'the perfect remedy for grown-ups who have forgotten what it is to play'. (The Observer) Fall down the rabbit hole and enter Wonderland, wandering through this 'topsy-turvy world wide-eyed' (The Times) with 'visual and tactile treats embedded everywhere' (The Evening Standard). Make a series of choices; will you shrink of grow? Take tea at the biggest un-birthday party with the maddest of Hatters; let the Cheshire Cat take you hither or thither or join the underground movement to rise against the fearsome Queen of Hearts. Revel in the 'Wonderland of your imagination recreated before your eyes' (The Guardian) finding yourself at the centre of the story piecing together the puzzle searching for Alice who has been lost in looking glass. Don't be late! Experience the 'real magic and wonder' (The Stage).
Információ a helyszínről
Vaults
Lancelot Street, Waterloo
London
SE1 8SW
Információ az előadásról
Kezdő dátum
2015-08-22
Végső dátum
2015-08-29
Előadás hossza:
1 hour 30 minutes
Útmutató

Leave Waterloo via Exit 1. Turn right onto Station Road Approach & keep on the right hand side. Walk to the bottom of the road & down the first set of stairs. Turn right at the bottom & the entrance is 10m on the right hand side.

Térkép megtekintése